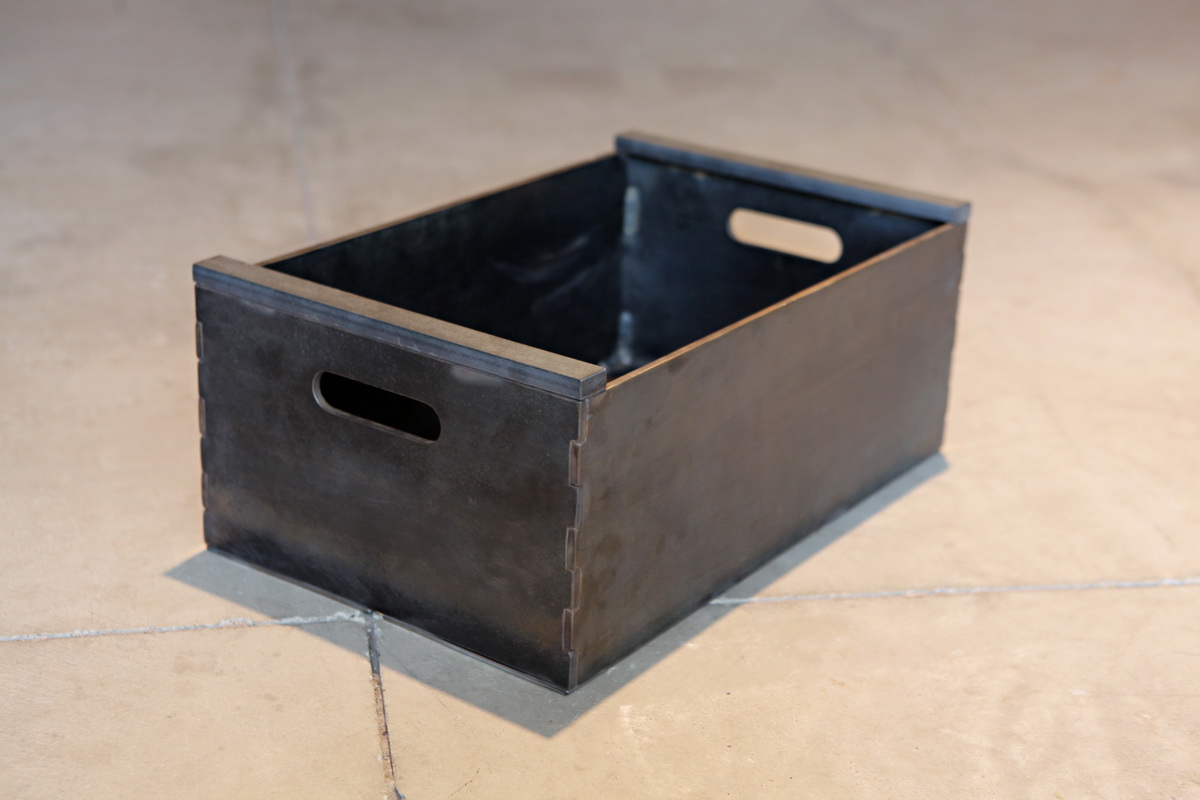 Plum Box
The idea for these crates came from a pile of wooden plum boxes I found while sifting through pieces of a demolished barn in the Napa valley.
I interpreted these iconic boxes in a new way, playing with materials and joinery while staying with the traditional utilitarian dimensions.
A stack of three used as an end table creates an elegant piece of furniture that is pure Napa Valley… rooted in agricultural history with an elegant twist.
Material: Steel plate, darkened and waxed.
Size: 12w x 18d x 9h