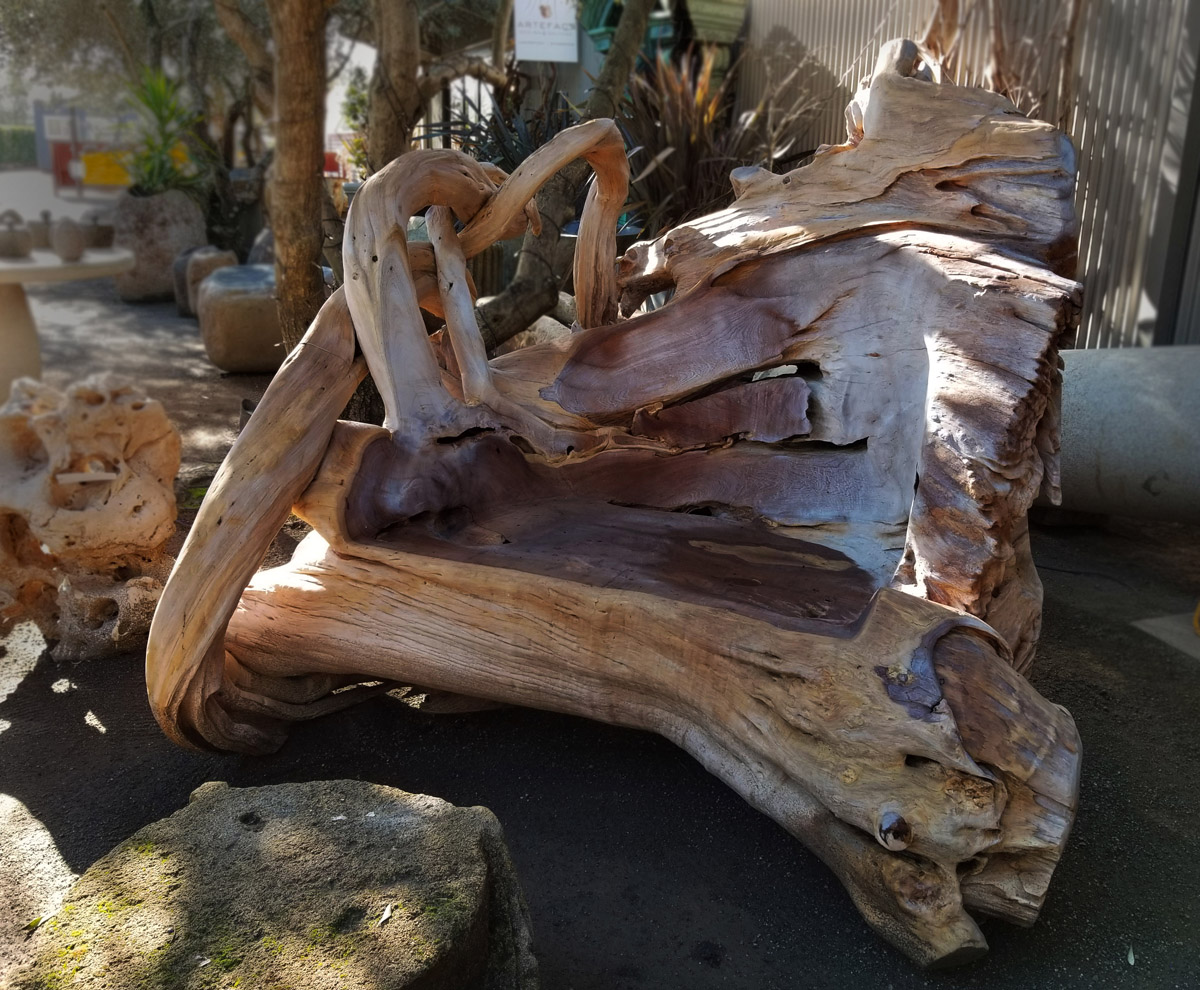 Ancient Teak Trees Given Second Life in Sonoma
Arriving on our last container is an outstanding collection of teak root furniture and sculptural pieces. Their origin and journey is just as interesting as the items themselves!

In a particularly remote village on his last exploration of Java, Dave discovered local craftsmen working enormous gnarled chunks of teak wood. First drawn by their massive scale, he soon noticed that the twisted hulks also had the most amazing weathered surfaces.

It turns out these giants are the remnants of clear cutting of the forests that occurred nearly 100 years ago. When the loggers moved on, they left these dead, half-buried stumps to weather in place and develop their unique character.

On land that is now being cleared and prepped to replant new teak forests, these gorgeous stumps are being pried from their resting places, and in an extremely unlikely turn of events, finding their way to our showroom in Sonoma.