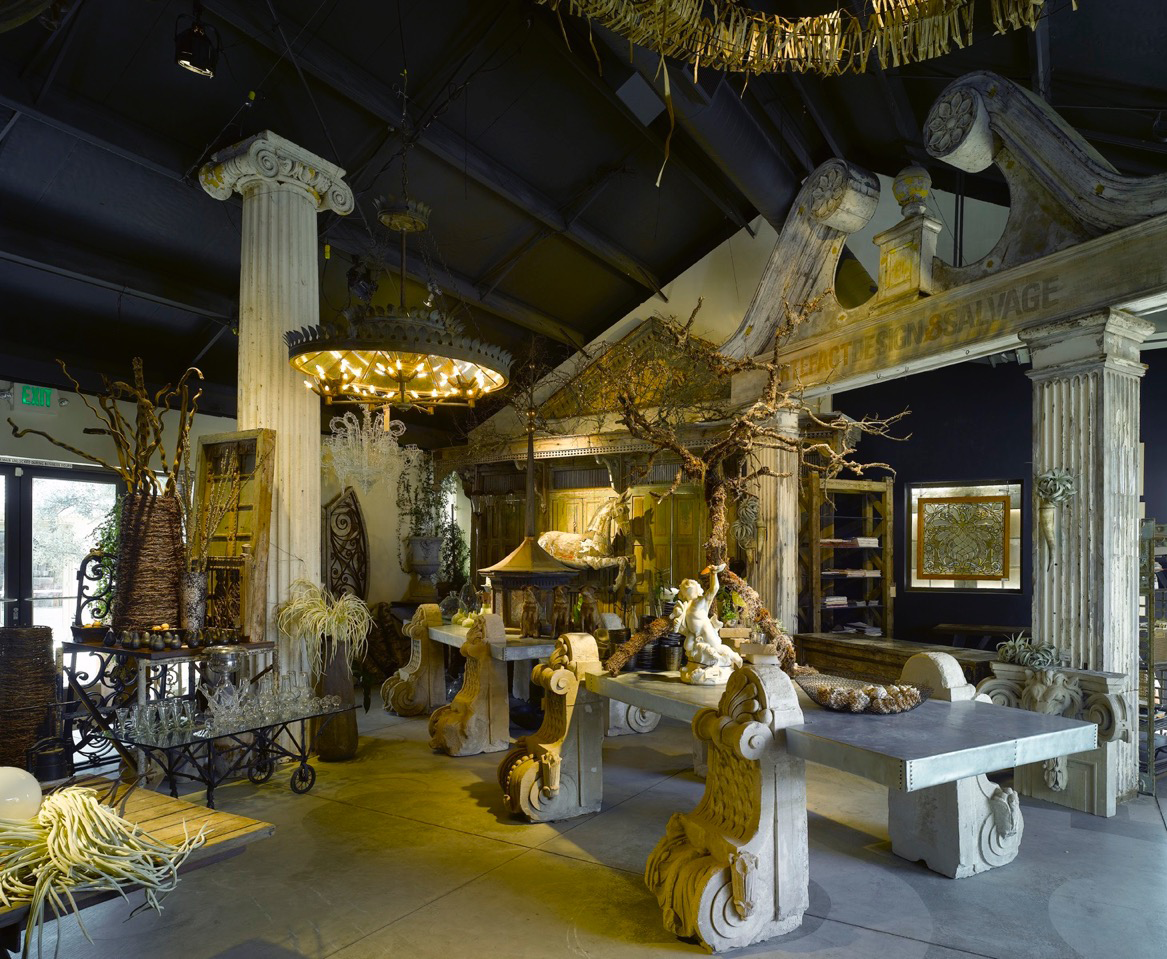 A thoughtfully curated collection that includes architectural salvage, furniture, work of local artisans, selected objects of beauty from around the world, and features our own latest design explorations.
Open 7 days a week from 10 to 5 at Cornerstone Sonoma
23562 HWY 121 SONOMA, CA, 95476
Click an image to view slideshow.
Now Available In the Showroom
Past Discoveries.
Explore ideas and adventures from our show room. While many of these unique items have found new homes, some are still available. If you see something that you find inspiring, please give is a call and we may be able to make your day!
We are located in Sonoma at Cornerstone Sonoma
Escape the fog and come visit us in Sonoma County, about an hour's drive from downtown San Francisco.
Cornerstone Gardens is an ever-changing series of walk-through gardens, showcasing new and innovative designs from the world's finest landscape architects and designers.
This nine-acre playground for the home and garden enthusiast was created as an inspiration and resource for people interested in gardens, garden design, and art.
Great food, wine-tasting and gorgeous gardens make it easy for you to not rush back to the city or worry about starvation.
FOOD
Cornerstone is home to Park 121 a restaurant with a seasonal menu made from the finest local ingredients.
Depending on the season, a menu might include: Duck Confit & Asparagus, Herb-Marinated Skirt Steak & Grilled Romaine, Joe's Sweet Pea & Ricotta Raviolis (hand crafted in Petaluma), and their famous house-made Empanadas with Romesco (made daily, order early before they run out!).
The restaurant also offers a generous selection of small plates – perfect for sharing with friends over a glass of wine. Desserts are baked in house daily – great with a cup of Verve Coffee - and the Brownies are not to be missed.
If you're feeling outdoorsy or want to enjoy lunch somewhere else in the garden, pick up some picnic items at the on-site market and sit out in the Olive Grove Courtyard or the new Sunset Gardens (opening in May 2016).
WINE
You can also discover new wines at Cornerstone Gardens – three boutique wine rooms featuring carefully crafted wines from appellations as far west as the Sonoma Coast and Alexander Valley, East to Pope Valley and North to Mount Veeder. Cornerstone is the only place to taste these wines.
Click an image to view slideshow.